Pro Scales all positions
Emi Pentatonic Scale

E Blues Scale

E Major Pentatonic Scale

E Mixolydian Scale
Coming Soon!
Everyone keeps asking, "where are you?"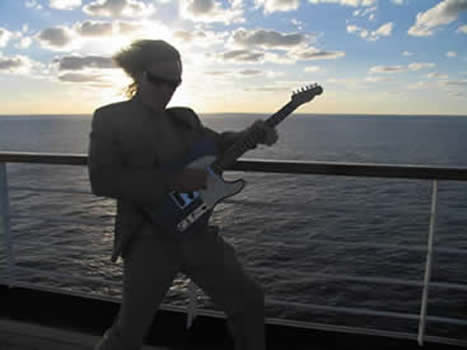 Why the Minor Pentatonic Scale?
One of the first stops on the road to blues and rock soloing mastery is the minor pentatonic scale,
a must have staple in every soloist's arsenal. Regardless of the fact that there are many scale choices,
this particular scale works so well over so many different styles and chord changes, that it is some times
referred to as a blanket scale.
Even in non-minor chord situations as in the case of innumerable guitar-driven songs, the minor pentatonic is the primary sound. You will hear it over and over again in countless legendary recordings and performances throughout the history of rock and blues guitar. E is also one of the most popular keys on the guitar and often the first place many guitarists learn to solo in.
xxxxxxxxxxxxxxxxxxxxxxxxxxx